Godfrey

Bahiigwa, Dr.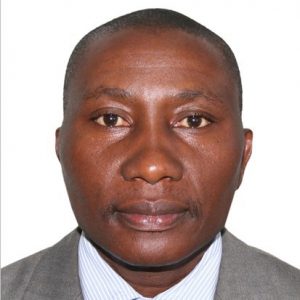 Dr. Godfrey Bahiigwa is Director at the Department of Rural Economy and Agriculture of the African Union (AU) Commission, Addis Ababa. He works with AU Member States, Regional Economic Communities and other partners to boost rural economic and agricultural sector development by supporting the adoption of strategies, policies and programs. Before joining the AU, he was the Head of the International Food Policy Research Institute's Eastern and Southern Africa Office in Addis Ababa. He was the founding coordinator of Regional Strategic Analysis and Knowledge Support System node for Eastern and Central Africa. Prior to joining IFPRI he held key positions relating to agricultural research and policy in his country, Uganda. Dr. Bahiigwa holds a PhD in Agricultural Economics from the University of Missouri-Columbia (USA), a Master's degree in Agricultural and Applied Economics from the University of Minnesota (USA) and a Bachelor's degree in Agriculture from Makerere University (Uganda).
Siaka Minayaha Coulibaly holds an Agriculture Engineer degree from the Ecole Nationale Supérieure d'Agronomie (ENSA-Abidjan) and a degree in Agri-Food Industries from Ecole Nationale Supérieure des Industries Agro-Alimentaires (Montpellier-France). He has held progressively responsible technical and managerial roles in both public and private organizations of the palm oil industry. In 2010, he becomes technical advisor at the Ministry of Agriculture of Côte d'Ivoire. Shortly after he takes over the functions of Director of Cabinet of the Ministry of Agriculture. His tasks include providing substantial inputs in agricultural initiatives at the national level, such as the National Office for Rice and the West Africa Agricultural Productivity Program. Mr. Coulibaly is from Côte d'Ivoire.
Minayaha

Siaka Coulibaly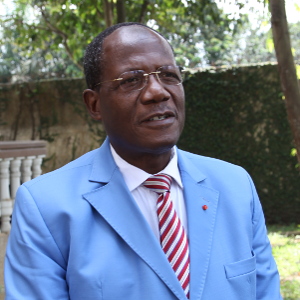 Andrew

Mushita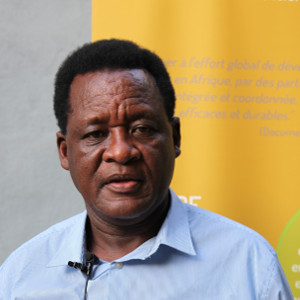 Andrew Mushita is the Executive Director of the Community Technology Development Trust (CTDT) and is a Zimbabwean national. His organization is 26 years old and has over 100 professionals. His field of expertise spans from agricultural biodiversity, seed, and food and nutrition security, and livelihoods, environment and climate change and policy and advocacy. Agronomist by training, Andrew has an extensive expertise in all aspects of rural development at various levels, having participated directly in a number of national, regional and international policy instruments and dialogues focused on issues related to biodiversity, conservation and sustainable use of plant genetic resources, environment and climate change, international trade, farmer's rights, farmer seed systems and their implications to food and nutrition security on smallholder farmers.
Dr. S.V.R. Shetty is an Indian national. He holds a Master degree in agri-soil science from the University of Agricultural Sciences - Bangalore (India). He obtained a PhD in Agronomy from the Oregon State University (USA). Dr. Shetty served as scientist for more than four decades in several international agricultural research and development organizations in Africa and Asia. He contributed to the design and implementation of strategies and medium- to short-term research programs. His last position in Africa was Chief of Party of the West African Seed Alliance. Back to India, he is now founding partner of the Global Research for Development support Ventures and Managing Trustee of SVR Foundation for Sustainable Development. He is a strong advocate of South-South collaboration on science and technology and partnerships for Africa and Asia.
S.V.R.

Shetty, Dr.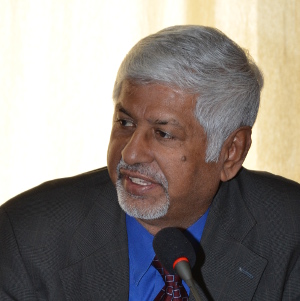 Adama

Traoré, Dr.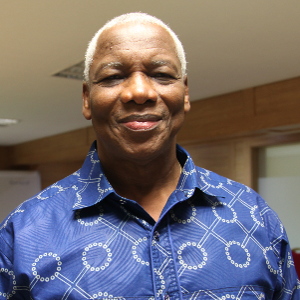 Dr. Adama Traoré is a Malian national. He graduated in Germany in Veterinary Medicine and holds a PhD in Animal Reproduction. He has served in several national and international agricultural research institutions, including Centre National de Recherche Agronomique (Mali), Institut d'Economie Rurale (Mali), the International Livestock Research Institute (ILRI), the West and Central African Council for Agricultural Research and Development (CORAF/WECARD) and the Forum for Agricultural Research in Africa. He has been a Trustee in the Governing Boards of the International Institute for Tropical Agriculture, AfricaRice and the International Crops Research Institute for the Semi-Arid Tropics. He has been an expert for FAO for 1990 to 1997. He served as Interim Director General of the Africa Rice Center from 2012 to 2014. Dr. Traoré is presently a retired Research Director and active as freelance consultant in agricultural research and development. Adama has been appointed as Chair of the Governing Board in December 2017.
Josiah

Wobil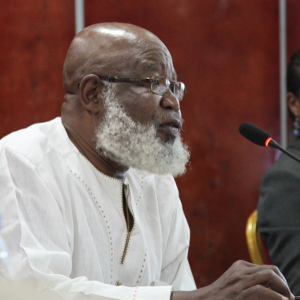 Josiah Wobil is a seed technology and seed policy expert with more than 40 years of experience in more than 20 countries worldwide. He provided technical assistance in seed projects, particularly in seed certification, regulatory and policy interventions, institutional development and capacity building at the national, regional and local levels. He served for FAO and lately as consultant to USAID, the AU Commission, the AGRA, the World Bank and others. Mr. Wobil has led the formulation and adoption of national seed policies, provided technical guidance in seed cultivation and variety development, and the establishment of seed processing facilities across Africa. Earlier in his career, Mr. Wobil supervised seed farms and seed processing and storage facilities and assisted the Economic Community for West African States to design the establishment of Community Foundation Seed Farms. Mr. Wobil is from Ghana.