Abdoul

Barry, Dr.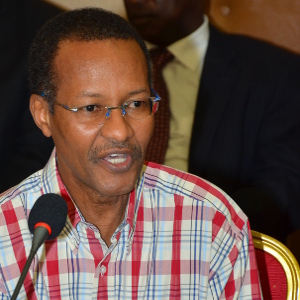 Dr. Abdoul Barry, a Senior Economist holding a PhD from Michigan State University, has extensive experience in project design and management, policy analysis, poverty reduction, food security and rural development in developing countries. He is currently the Representative and Country Director of the International Fund for Agricultural Development (IFAD) in Côte d'Ivoire and responsible for Burkina Faso and Guinea where he manages the programs for rural poverty reduction. Prior to joining IFAD, he provided technical assistance to global development organizations such as the United States Agency for International Development, the World Bank, the Food and Agriculture Organization (FAO) and the West African Enterprise Network. Dr. Barry is a national from Guinea.
Siaka Minayaha Coulibaly holds an Agriculture Engineer degree from the Ecole Nationale Supérieure d'Agronomie (ENSA-Abidjan) and a degree in Agri-Food Industries from Ecole Nationale Supérieure des Industries Agro-Alimentaires (Montpellier-France). He has held progressively responsible technical and managerial roles in both public and private organizations of the palm oil industry. In 2010, he becomes technical advisor at the Ministry of Agriculture of Côte d'Ivoire. Shortly after he takes over the functions of Director of Cabinet of the Ministry of Agriculture. His tasks include providing substantial inputs in agricultural initiatives at the national level, such as the National Office for Rice and the West Africa Agricultural Productivity Program. Mr. Coulibaly is from Côte d'Ivoire.
Minayaha

Siaka Coulibaly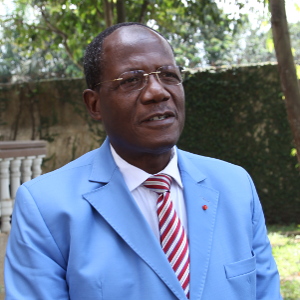 Janet

Edeme, Dr.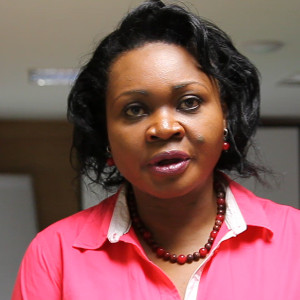 Dr. Janet Edeme, a Nigerian national, holds an MSc in Agricultural Biology with specialization in Plant Pathology from the University of Ibadan (Nigeria) and a PhD from the University of Ibadan in conjunction with Texas A&M University, College Station (USA) and the International Institute for Tropical Agriculture (IITA). Over 26 years, Dr. Edeme has worked and garnered experience as a Plant Pathologist, an Agricultural Development Specialist and a Policy Formulation and Development Analyst. She has served as University lecturer, Post-Doctoral Scientist for ILRI and as consultant for various international organizations ranging from UNAIDS and FAO. Within the AU Commission, she is presently the Director of the Department of Rural Economy and Agriculture.
Dr. Manuel Flury is a Swiss national. He holds a PhD in Geography from the University of Berne (Switzerland). His fields of scientific and practical proficiency are natural resource management and rural development in both the Global South and Switzerland; international cooperation; food security; scientific partnerships and research management; and knowledge management and organizational development. Since 1983, he has been active as a project manager, consultant, University lecturer, advisor and manager in international cooperation. After 10 years leading the knowledge management unit of the Swiss Agency for Development and Cooperation (SDC), he served as SDC's Director of Cooperation in Ethiopia. Currently he is Co-Head of SDC's Global Programme Food Security of SDC in Berne.
Manuel

Flury, Dr.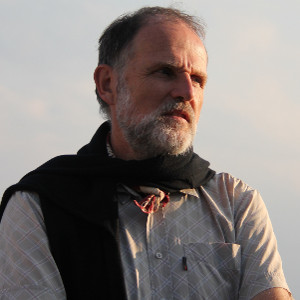 Robert

Gouantoueu Guei, Dr.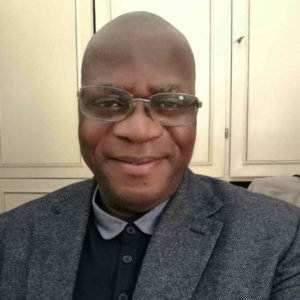 Dr. Robert Gouantoueu Guei holds a BSc in Agronomy from the ENSA (Côte d'Ivoire), an MSc and a PhD in Plant breeding and genetics from the Kansas State University (USA). He has extensive experience in training, rural development, resource mobilization, government advisory work and institutional strengthening at national and regional level. For more than 24 years, he has been active in the field of conservation and sustainable use of plant genetic resources in Africa, Latin America, Eastern Europe and Asia. He is presently the Executive Secretary of the FAO's Committee on Agriculture and serves as Senior advisor to the Assistant to the Director General in charge of the Agriculture and Consumer Protection Department. Dr. Guei is from Côte d'Ivoire.
Dr. Mary Mgonja is a Tanzanian national. She holds a PhD in Plant Breeding and Genetics from the University of Ibadan and IITA. She has served as principal scientist in research and development projects for the International Crops Research Institute for the Semi-Arid Tropics on dryland cereals improvement. Dr. Mgonja has represented Tanzania in crop networks in the Southern African Development Community and in the East and Central Africa. She has written numerous papers in referred journals. She held the position as Country Head Tanzania for the Alliance for a Green Revolution in Africa from 2014 to 2016. Since 2016, she is Director for technology and communication of the Namburi Agricultural Company.
Mary

Mgonja, Dr.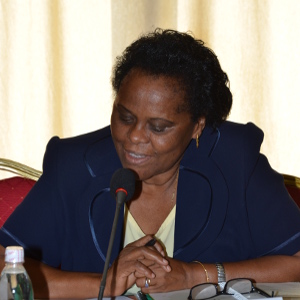 Zhi-Kang

Li, Dr.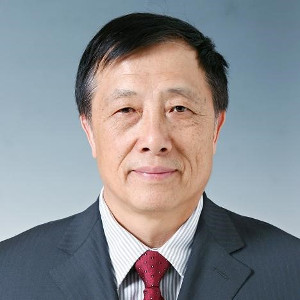 Dr. Zhi-Kang Li is member of the Governing Board since April 2017. He is a world-renowned rice genetist and breeder from China with 40+ years of experience. His extensive knowledge spans from genome mapping, molecular breeding, genetic/molecular dissection to functional genomics of complex phenotypes, and their applications to rice breeding, genetics and evolution. He is currently Chief Scientist and the National Key Facility for Crop Gene Resources and Genetic Improvement for the Institute of Crop Sciences, Chinese Academy of Agricultural Sciences (CAAS) in Beijing. Among other tasks, Dr. Li is heading since 2008 the mega project "Green Super Rice for the resource poor of Africa and Asia" funded by the Bill & Melinda Gates Foundation and the Ministry of Science and Technology of China.
Patrick Ngwediagi, a Tanzanian national, holds a Master of Science in Seed Technology from the Edinburgh University (UK). He has held a number of national, regional and international positions in the field of seed sector policies and programs. He is currently the Registrar of Plant Breeders' Rights for Tanzania, the Vice Chairman of the Legal and Administrative Committee of the International Union for the Protection of New Varieties of Plants (UPOV) and, since January 2017, Director General of the Tanzania Official Seed Certification Institute (TOSCI). He participated in the harmonization of legislation and policies about seeds for the East African Community (EAC), the Southern African Development Community (SADC) and the African Regional Intellectual Property Organization (ARIPO). Patrick has been the Chairman of the Governing Board of AfricaSeeds from 2014 to 2017.
Patrick

Ngwediagi
S.V.R.

Shetty, Dr.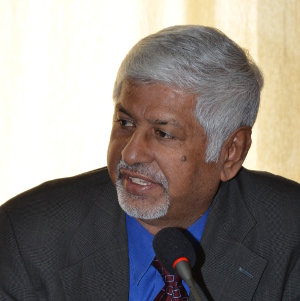 Dr. S.V.R. Shetty is an Indian national. He holds a Master degree in agri-soil science from the University of Agricultural Sciences - Bangalore (India). He obtained a PhD in Agronomy from the Oregon State University (USA). Dr. Shetty served as scientist for more than four decades in several international agricultural research and development organizations in Africa and Asia. He contributed to the design and implementation of strategies and medium- to short-term research programs. His last position in Africa was Chief of Party of the West African Seed Alliance. Back to India, he is now founding partner of the Global Research for Development support Ventures and Managing Trustee of SVR Foundation for Sustainable Development. He is a strong advocate of South-South collaboration on science and technology and partnerships for Africa and Asia.
Dr. Adama Traoré is a Malian national. He graduated in Germany in Veterinary Medicine and holds a PhD in Animal Reproduction. He has served in several national and international agricultural research institutions, including Centre National de Recherche Agronomique (Mali), Institut d'Economie Rurale (Mali), the International Livestock Research Institute (ILRI), the West and Central African Council for Agricultural Research and Development (CORAF/WECARD) and the Forum for Agricultural Research in Africa. He has been a Trustee in the Governing Boards of the International Institute for Tropical Agriculture, AfricaRice and the International Crops Research Institute for the Semi-Arid Tropics. He has been an expert for FAO for 1990 to 1997. He served as Interim Director General of the Africa Rice Center from 2012 to 2014. Dr. Traoré is presently a retired Research Director and active as freelance consultant in agricultural research and development. Adama has been appointed as Chair of the Governing Board in December 2017.
Adama

Traoré, Dr.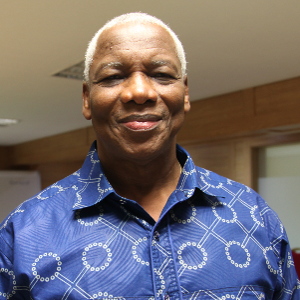 Josiah

Wobil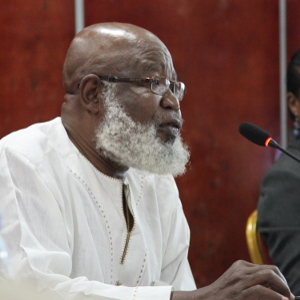 Josiah Wobil is a seed technology and seed policy expert with more than 40 years of experience in more than 20 countries worldwide. He provided technical assistance in seed projects, particularly in seed certification, regulatory and policy interventions, institutional development and capacity building at the national, regional and local levels. He served for FAO and lately as consultant to USAID, the AU Commission, the AGRA, the World Bank and others. Mr. Wobil has led the formulation and adoption of national seed policies, provided technical guidance in seed cultivation and variety development, and the establishment of seed processing facilities across Africa. Earlier in his career, Mr. Wobil supervised seed farms and seed processing and storage facilities and assisted the Economic Community for West African States to design the establishment of Community Foundation Seed Farms. Mr. Wobil is from Ghana.