AfricaSeeds:

African Seed Sector Development Organization

AfricaSeeds is the African Seed Sector Development Organization. From 2010 to 2020, AfricaSeeds has championed the cause of ASBP as the implementer of the African Union seed program, the African Seed and Biotechnology Programme (ASBP).

The aim of the Agency is to promote, in collaboration/partnership with other stakeholders, the development of efficient, dynamic and sustainable integrated seed systems and a profitable seed industry in Africa in order to secure availability and access of quality seeds for African farmers to contribute to agricultural transformation, food and nutrition security and poverty reduction in Africa.

Through an integrated and effective approach to collaboration with all seed sector stakeholders, AfricaSeeds addresses the needs for seed sector development in line with the 2063 African Union Agenda on inclusive and sustainable development. It also contributes to the Comprehensive African Agriculture Development Program (CAADP), the Malabo Declaration and the Addis-Ababa Comuniqué on Early Generation Seeds.
From

the Executive Director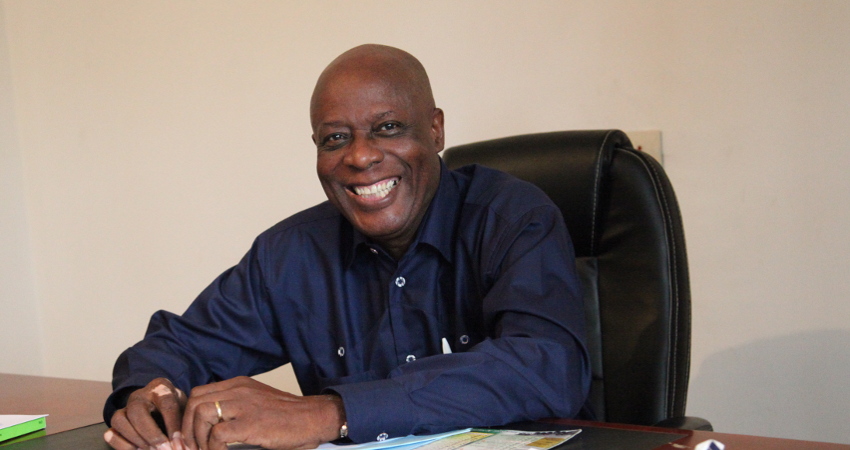 9 August 2019, Abidjan: the validation workshop to initiate the development of the online platform on the seed sector in Africa
The Seed Knowledge Gateway, SKG, a web-based information system, which will be sponsored by donors and AfricaSeeds in the main, is being built to address the huge problem of data and statistics insufficiency in seed sector planning and development in Africa. When fully developed, the SKG will be freely available to all seed sector operators to aid them in their various seed sector development and commercial interventions and launch Africa on a credible path towards continental seed security and, thereby, the cherished goal of continental food and nutrition security.
Thanks to the significant contributions of our closest partners in this project that are the Swiss Development Co-operation, the National Seed Council of Nigeria, and the Ivorian Government, we have delivered a Project Document, which will be used to develop the SKG proper.
We held a workshop in Abidjan on 7-9 of August, 2019, due to gather special expertise in various aspects of the planned SKG, which will help to finalize and validate the document.
We have no doubt that the improved document will contribute to strike a blow for seed security and move the Continent one more step towards fulfilling AU's goal of food and nutrition security.
More from the Executive Director - Statements - Videos - Appointment