Sokona

Dagnoko, Prof. Dr. – Moderator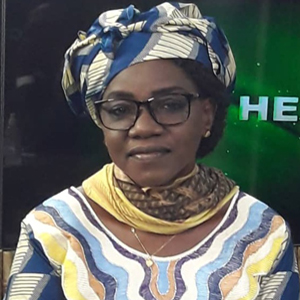 Holder of an MSc in Animal Science from Laval University in Canada and a PhD in Plant Breeding from Cornell University in the United States, Prof. Dagnoko is a distinguished scientist specializing in plant breeding and seed systems research, agricultural extension and higher education. With a rich professional background, Sokona has contributed her expertise to prominent institutions such as the World Vegetable Center, CORAF, ISSD in Mali and Niger, TASAI and AGRA, showcasing a wealth of experience in the field of agriculture and innovation. Sokona is a Malian national.
Mrs. Augusta Nyamadi-Clottey is Ghanaian and currently the CEO of the National Seed Trade Association of Ghana (NASTAG) and has been with NASTAG since 2016. She has worked with the Catholic Relief Services, the World Food Programme (WFP), the Development Programme (UNDP), the AGRA Funded Ghana Agro Dealers Development Project, the Africa Health Economics and Policy Association (AFHEA), the Ghana Grains Council (GGC). Ms. Clottey's areas of specialization include Programme / Project Development and Management, Administration and Capacity building in Business Administration. She holds a Commonwealth Executive MBA from the Kwame Nkrumah University of Science and Technology, Ghana and a bachelor's degree in agriculture (Agricultural Economics and Extension) from the University for Development Studies, Tamale, Ghana.
Augusta

Nyamadi-Clottey, Mrs – Panelist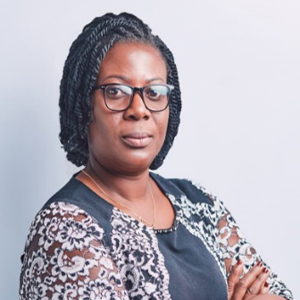 Minayaha

S. Coulibaly, Mr – Panelist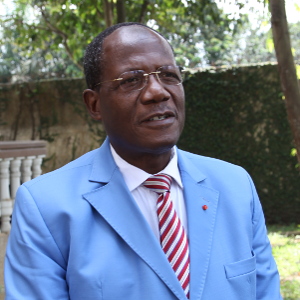 As Agricultural Engineer and Agro-Food Industries Engineer, Mr Coulibaly possesses a wealth of expertise in the agricultural landscape of Cote d'Ivoire spanning various key sectors. Siaka has been entrusted with leadership positions, serving as Chairperson and board member in critical sectors such as cocoa and coffee, rubber and palm oil, cotton, cashew, and rice cultivation. He also served as member of the board of the Ivorian Society of Tropical Technology. His seven-year tenure as a Technical Advisor to the Minister of Agriculture of Côte d'Ivoire has an important impact on the nation's agricultural sector. Mr Coulibaly is from Côte d'Ivoire.
Ms Ingabire holds a BSc in Agricultural Economics from the National University of Rwanda, complemented by an MBA from the Bath University in the United Kingdom. In her current role as the Lead of the Access to Seeds Index, Alice directs her efforts towards evaluating the alignment of private seed companies with the United Nations Sustainable Development Goals (UN SDGs). Her previous assignment include significant contributions to the One Acre Fund, focusing on empowering smallholders and to APTC Partnership, a distributor of government-subsidized inputs, as well as serving as head of Rural Retail Operations. Ms Ingabire is from Rwanda.
Alice

Ingabire, Ms. – Panelist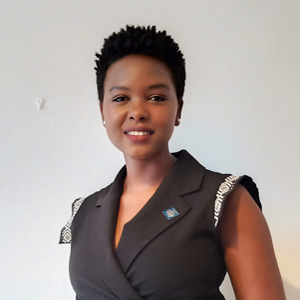 Teshome

Mulesa, Dr. – Panelist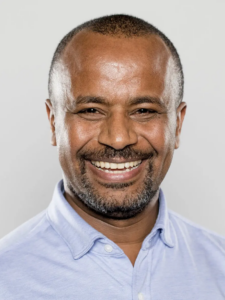 As a Postdoctoral Researcher at the Norwegian University of Life Sciences, Dr Mulesa dedicates his research efforts to a pivotal topic within agriculture: seed system development and seed security. His work is driven by strengthening smallholder farmers' access to varietal and seed diversity, thus making a meaningful impact on global food security. Teshome has emerged as published research on inclusive seed systems. Prior his current role, he made significant contributions at Development Fund of Norway, and the National Genebank of the Ethiopian Biodiversity Institute.
Dr Turner received his BSc in Horticulture and went on to complete a PhD in Plant Physiology, both at the University of Reading in the United Kingdom. Since 2007, Michael has worked as an independent consultant specializing in seed policy and regulation, providing guidance to several countries. Prior to this consulting career, Michael was Director of the Postgraduate Course in Seed Technology at the University of Edinburgh, UK, for 18-years through the 1980s and 1990s. He then served as Head of the ICARDA Seed Unit and visiting Professor in Seed Technology at Iowa State University in the USA before being appointed as Senior Adviser to a large seed project in Vietnam. Michael is from the UK.
Michael

Turner, Dr. – Panelist