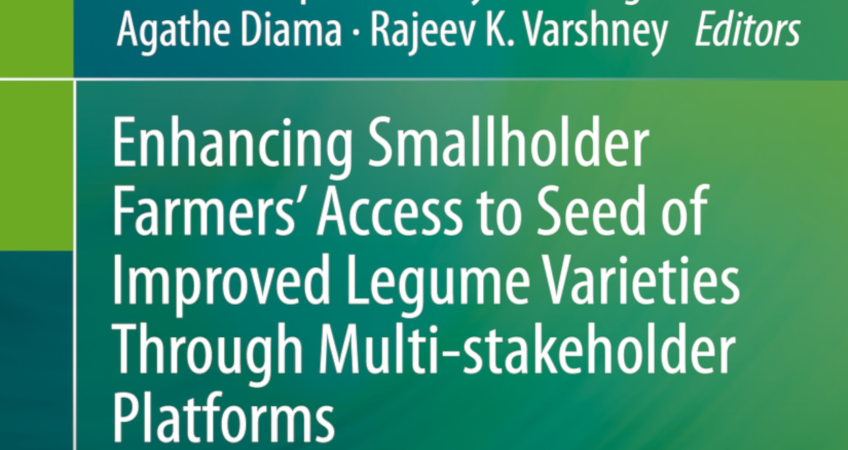 Authors: Akpo, E., Ojiewo, C.O., Kapran, I., Omoigui, L.O., Diama, A., Varshney, R.K. (Eds.), International Crops Research Institute for the Semi-Arid Tropics (ICRISAT)
Topics: seed sector, Legumes, Africa, smallholder farmers, partnership
This book shares the experiences of Tropical Legumes III (TLIII) project led by ICRISAT in facilitating access to seed of improved legume varieties to smallholder farmers through innovation platforms. It highlights practices and guiding principles implemented in eight countries of sub-Saharan Africa and South Asia.